Women's Ministry hosted our 2017 Taste of Christmas on November 18th. We had 18 beautifully decorated tables and 127 guests! Several ladies so graciously volunteered to decorate and host a table and WOW our fellowship hall looked like a Christmas wonderland! Our guest speaker was Samantha McCutcheon from Lake City PH Church. She is a spirit-filled powerful woman of God! All of us were blessed as she spoke and reminded us of "Just who is Jesus?". And the mighty power in His name!
We also had 9 vendors to set up to help us begin our Christmas shopping. Such a great success to have feasted on the word of God as well as our catered dinner, win some door prizes, and shop!
Mrs. Becky Howell was honored for her Birthday and her untiring efforts for GTWC.
We are praying the new ladies that joined us for the evening will join us in our Sunday morning service.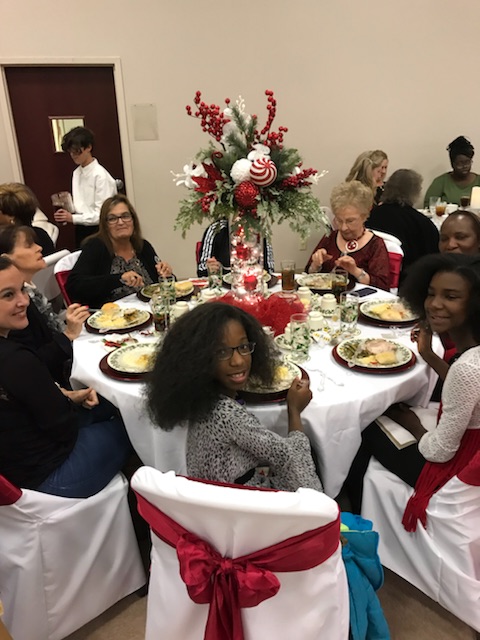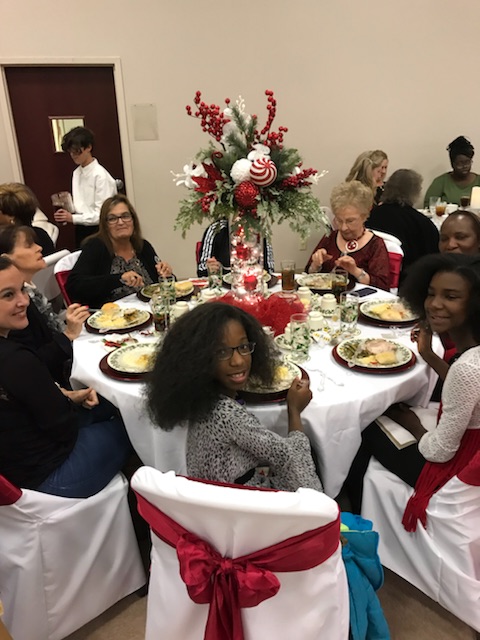 ABOUT GTWC:
Gospel Temple Worship Center is a dynamic; spirit-filled church located in Florence, SC. GTWC is the place to start over. We are one of the friendliest churches in Florence.